How do I charge my phone (or other devices)?
Pull out the charging cable from the Hub and press the power button.
Insert the charging cable into your device and charging will begin.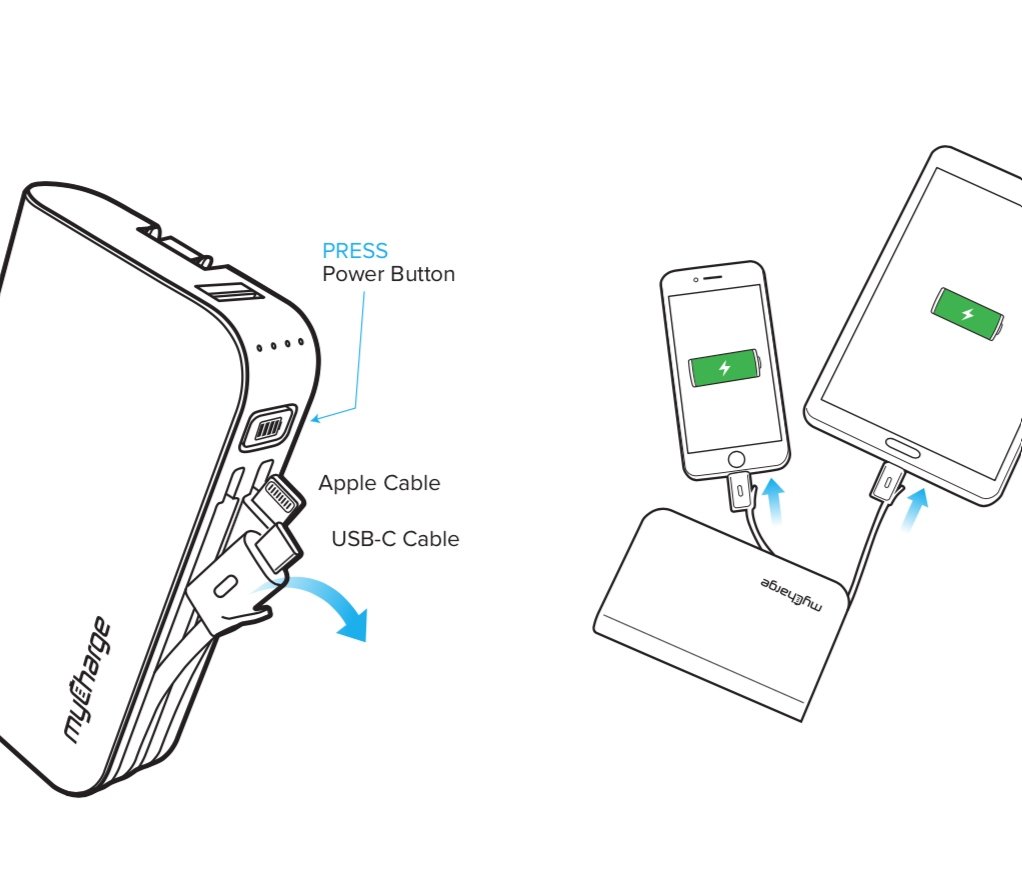 How do I charge recharge my Hub?
Pull out the wall prongs.
Plug the wall prongs into a wall outlet.
When all 4 lights are solid (non-blinking), the charger is full recharged.